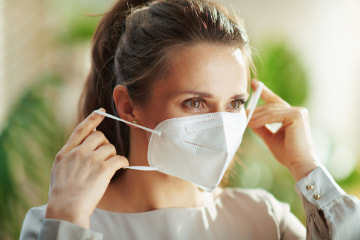 Our strategy during the pandemic.
As you know Protechnic is in one the most affected zone by Covid19 in France. The French government has extended containment and traffic restrictions measures in our area for more than 3 weeks now.
However, in order to support the fight against the covid-19 pandemic; and to limit the effect of the economic impact it will have, Protechnic has developed two main strategies.
Continuation of activity
We have immediately established all possible measures to enable our teams to work under safe conditions: implementation of daily crises meeting, daily sanitary audits, barrier acts, wear of masks, production of 3D visors & hydroalcoholic solutions for employees, work from home when possible, sick leave for employees with risky profiles, communication/training with unions and teams about risks, fears.
The flexible and reactive attitude from managers and employees inactivity. Everybody is on the war front to ensure the continuation of production & sales, communication with customers on new projects, sampling, further development. Some persons replacing missing ones, in tasks they would not be in charge of normally.
So far all requested volumes have been delivered with only minor delays, sampling and product/application developments are continuing. Despite limitations due to logistics issues, we are shipping all around the world.B/ War against Covid19.
War against Covid19
We are donating masks, body protection, and roll goods for Hospital or for Pharmacy counters protection to local Hospitals/Pharmacies.
We are developing the production of washable textile mask with filter cartridges for the public.
We are providing and are further developing, bonding, and filtering solutions for manufacturing masks and medical dress with our Hybrid dense non-woven technology, and our protective or breathable blown films. Including melt-blown PP non-woven from 20 to 60gsm.
Please feel sure that more than ever all our team is committed to providing innovative, flexible, reactive solutions to help you through this major crisis.
For any request contact us! Hoping that you, your families, and your employees will remain in good health.
Kind regards, Jean Marc Eberhardt.  |  Vice-president