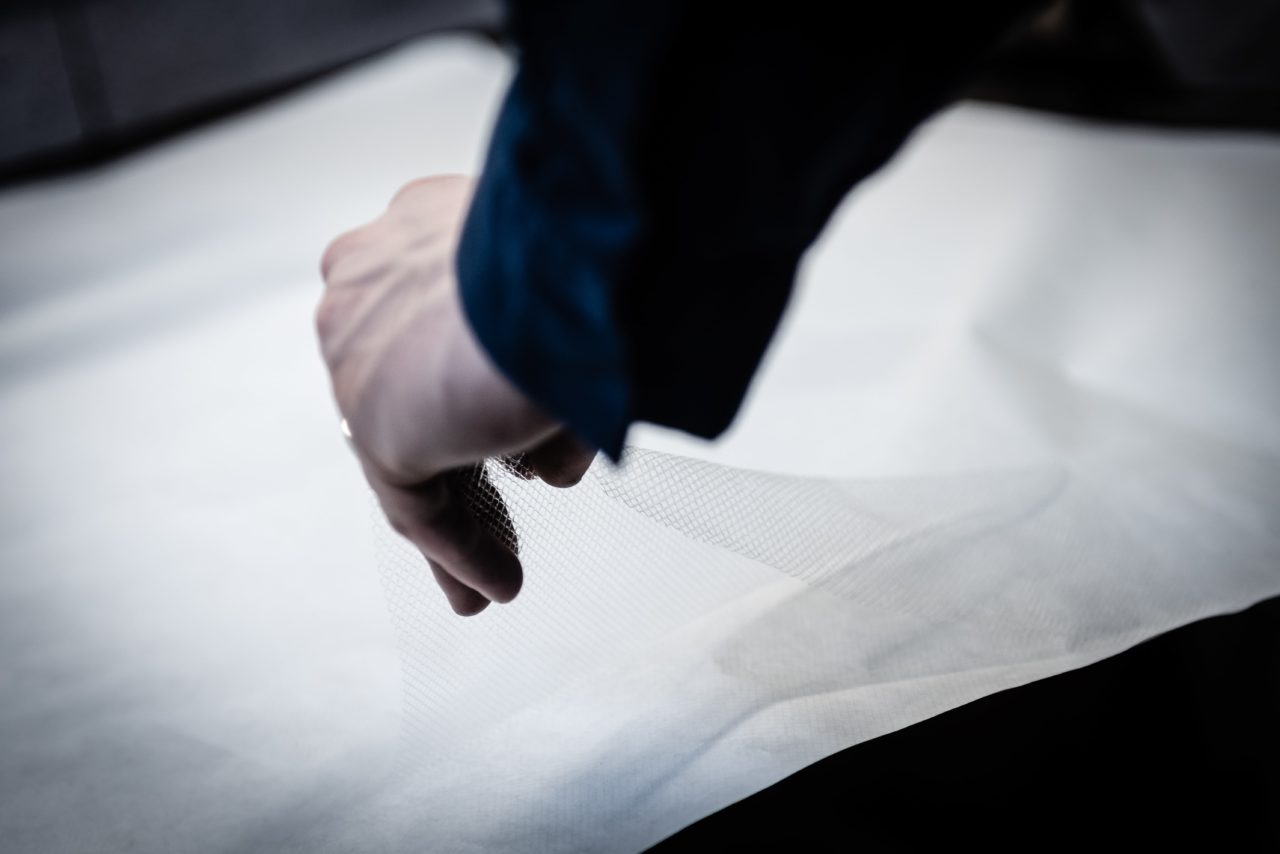 Introduction 
Hotmelt adhesive is also called thermoadhesive or thermoplastic adhesive. It can be manufactured and produced in different forms, such as granule, powder, stick, web, film, net on a roll.
Thermoplastic hot melt adhesive on a roll can combine various materials, like foam, textile, and leather, aluminum, which can be applied in automotive, garment, shoes, leather, and cosmetic and filtration applications with a clean lamination process.
Thermoplastic Co-polyamide (Copa adhesive)
Copa Thermo adhesive Web and Net are widely used in textile, apparel, and automotive due to their high washing resistance. For technical applications, for example, automotive industry, lower melting Copa adhesive Web are often needed.
Thermoplastic Co-polyester (Copes adhesive)
Copes adhesive has low VOC emission and excellent adhesion to synthetic textile, which are the two main characters of Protechnic Co-Polyester. The melting range point can be very different, which makes Copes a perfect choice in different industries for bonding solutions.
Copes webs are used in the textile industry for garments and automotive. It can be laminated with foam and open structure textiles. Because of its clean character with low VOC emission, it can be applied in automotive applications.
Copes films are used in different industries for full-surface bonding which requires homogeneous structure and bonding strength.
Thermoplastic Polyurethane (TPU adhesive)
Hotmelt film, Web, and Net have good elastic and washing resistance, it can be used in textile, apparel, and shoe applications.
Thermoplastic Polyolefin (PO adhesive)
Family of polyolefin with a  semi-crystalline structure, non-polar, resistant to organic solvent below 80°C  with good mechanical properties. Most products are vicious and they are more adapted for blown film technology. Eva hot melt adhesive can be used in many shoe applications.