What is a thermoplastic adhesive web?
A thermoplastic adhesive web is a solid material with a nonwoven structure, it's also called a hot melt adhesive web. When we put it on hand, it feels like fabric. Depending on the machine setting, it exists in different weights and structures.
How is hotmelt adhesive web made?
A perfect adhesive web is formed from a fine fiber that is cooled down into a continuous nonwoven structure. Due to its special structure, it makes the final material very soft, flexible, and breathable.
Protechnic pro'bond hotmelt adhesive web
What are some of the specificities of thermoplastic adhesive web ?
The plastic adhesive web is available in rolls for continuous coating or lamination. Additionally, it can also be made with a paper carrier or a PE carrier to transfer adhesive to a substrate or to avoid tacky problems. For roll length, they are available in 300ml, 500ml, and 1000ml sizes at 76mm inner diameter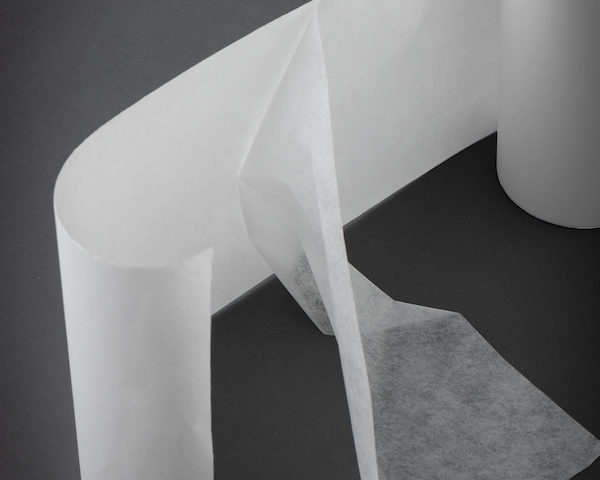 What is the impact on laminated material?
There are different chemical materials available for adhesive webs. Different materials can have different hand sensations. Some raw materials are stiff, while others are soft and elastic. For end applications, its excellent breathability with a certain amount of porosity can enhance the final laminate structure and performance.
Storage advice.
For storage conditions, it is recommended to store it under a dry condition to avoid direct sunlight.
Want to know more about adhesive web ? We have a page dedicated to the subject.