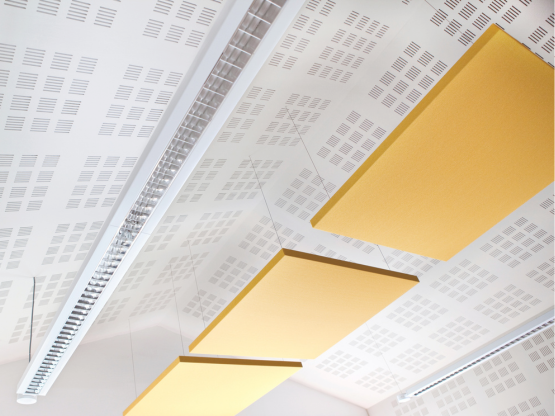 Standards are extremely stringent in the construction industry. It is directly related to the will of governments to improve energy efficiency  and soundproofing of households. Efforts are made to make sure homes meet the requirements of both residents and governments in terms of the use of energy ressources.
When constructing building or when setting up a room, thermal and sound insulation system is an important choice that will have an impact on the quality of life and comfort of the inhabitants.
Insulation devices play a significant role in ensuring that homes comply with regulations that tend to conserve energy and protect citizens' well-being and safety.
What is insulation function in building?
Insulation serves several purposes:
Thermal insulation (reduction of heat transfer/heat loss)
Acoustic insulation (noise reduction and vibration absorption)
or even Waterproofing
Insulating devices can also combine both functionalities thermal and accoustic in wall, flooring or roof applications.
What kind of materials are insulation panels made of?
Insulation panels are made of natural and synthetic materials, such as :
Mineral wools (glass wool, rock wool, stone wool, wadding etc.)
Foams (expanded foam, PU foam…)
Biosourced insulation materials (fiberglass, wood fibers, cork, sheep's wool, hemp or cotton)
Other insulation materials such as honeycombs or non-wovens
The insulation panel sandwich can be made of foams, flexible aluminum foil, non-woven or solid materials like metal sheets, rigid foams, etc.
What is the best bonding solution for insulation panels?
There are several methods for assembling insulation panels materials, whether they are for thermal or acoustic use. One of the most effective methods is lamination with hot melt adhesive.
Protechnic can meet your insulation material bonding needs with a selection of hot melt adhesives. Our range includes hot melt webs, hybrids, films and nets.
Would like to know more about dry hot melt adhesives in roll form specifications ?
Visit this page dedicated to the topic.
Adhesive and insulating material compatibility
The open, lightweight and homogenous structure of thermoadhesives is a major asset for the bonding of materials used for acoustic insulation of panels. Breathable hot melt adhesive web matches sound absorption properties of the materials . Full surface bonding hot melt adhesive film complies with thermal insulation substrates isotherm properties.
Sustainable adhesive for insulation panels
Increasingly, actors in the market want to integrated cleaner materials for the manufacture of their insulation systems. Chosing the appropriate adhesive is a step towards for better insulating panel designing. Protechnic adhesives can help you to achieve your sustainability goals with bio based hot melt adhesives for your composite panel assembly.
You wish to contact one of our experts directly? Send your request to this address: