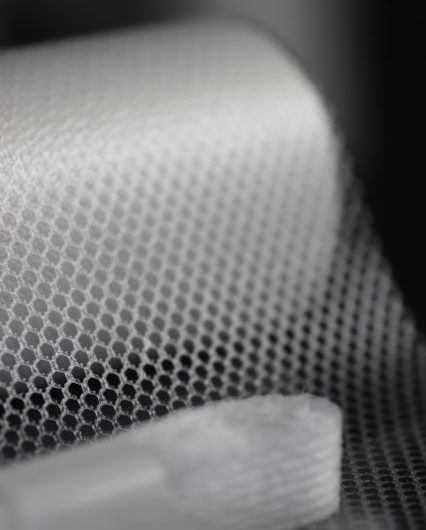 What is a Hot Melt Adhesive Net ?
In the adhesive market, "hot melt" (HMA) often refers to solid glue. There are several forms of hot melt adhesives, which can be categorized based on their physical characteristics and application methods.
Some common forms include:
Hot Melt Sticks or Glue Sticks
Hot Melt Pellets or Granules
Hot Melt Powders
Hot Melt Cartridges
Hot Melt Films, Sheets, or thermoplastic films.
For Hot Melt Films, they can be extruded in different structures, like Film, Web, and Net. In this article, we will dive into the subject of hot melt adhesives focusing on their extrusion in a net structure, which we call thermoplastic or Hot Melt Net. This is an important innovation to make adhesive more flexible and breathable. We'll learn more about its unique form, applications, functions, and the numerous advantages and added value adhesive net offers over traditional gluing methods.
Defining Hot Melt Adhesive in Net Structure
A Hot Melt Net Adhesive refers to an adhesive system where the Hot Melt granules are extruded in a net-like structure. This structure is achieved by applying the adhesive in a homogeneous grid pattern, allowing for areas without adhesive within the grid. These gaps are the main added value of Net adhesive, enabling a variety of unique functionalities, from enhanced breathability to improved flexibility and elasticity.
What are the main applications of Hot Melt Adhesive Net ?
Textiles and technical textiles: Fabric retains its lightness and flexibility and doesn't feel stiff, which is important in garments and technical textiles that need to prioritize comfort. The Net structure also allows for moisture and air circulation in athletic wear applications.
Medical and filtration: The design of the hot melt adhesive net allows openness which ensures better airflow while still ensuring that layers of the materials are securely bonded.
Footwear: Allows for the bonding of shoe components, ensuring durability while preserving the material's natural flexibility and breathability, making the shoe comfortable for the end user.
Active wear: In the context of active wear, the Net structure adhesive used plays a crucial role in maintaining both the flexibility of the fabric and the overall breathability of the garment. The adhesive must seamlessly integrate with the fabric's elasticity, allowing for a full range of movement without compromising comfort. Additionally, it's imperative that the adhesive composition enables optimal breathability, ensuring that moisture and heat can escape to keep the wearer cool and comfortable during physical activities.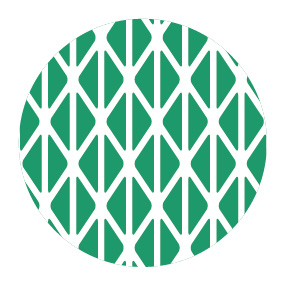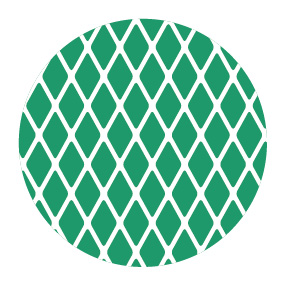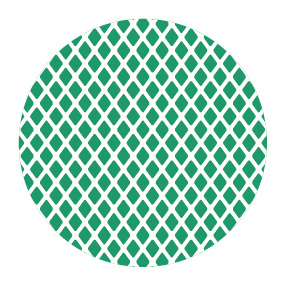 "Protechnic's Adhesive net range – With different net patterns"
Want to know more about Protechnic Hot Melt adhesive in net structure ? Visit our page dedicated to the subject : Protechnic Net range
What are the advantages of bonding with Adhesive Net ?  
Breathability: The net structure allows materials to breathe, which is crucial for many applications, particularly textiles.
Elasticity: The gaps within the adhesive net structure allow a greater range of movement, ensuring that the bonded materials can stretch without delaminating.
Weight Reduction: Using a net structure can reduce the weight of the final product because it uses less adhesive compared to liquid glue full surface bonding.
Improved Aesthetics: The net structure reduces the potential for any adhesive bleed-through, ensuring a cleaner, more professional finish on visible parts.
Eco-friendly: The reduced usage of adhesive material translates into less waste and very low emissions during production.
Enhanced Durability: Adhesive net, can ensure strong bonding while allowing the natural movement of materials, increasing the longevity of the bond.
In conclusion, hot melt adhesive in net structure has improved adhesive application process across industries. By understanding its benefits and applications, industries can take advantage of a more efficient, eco-friendly, and effective bonding solution.
Want to know more about the bonding possibilities of Protechnic adhesive range ?
Contact our expert team : commercial@protechnic.fr