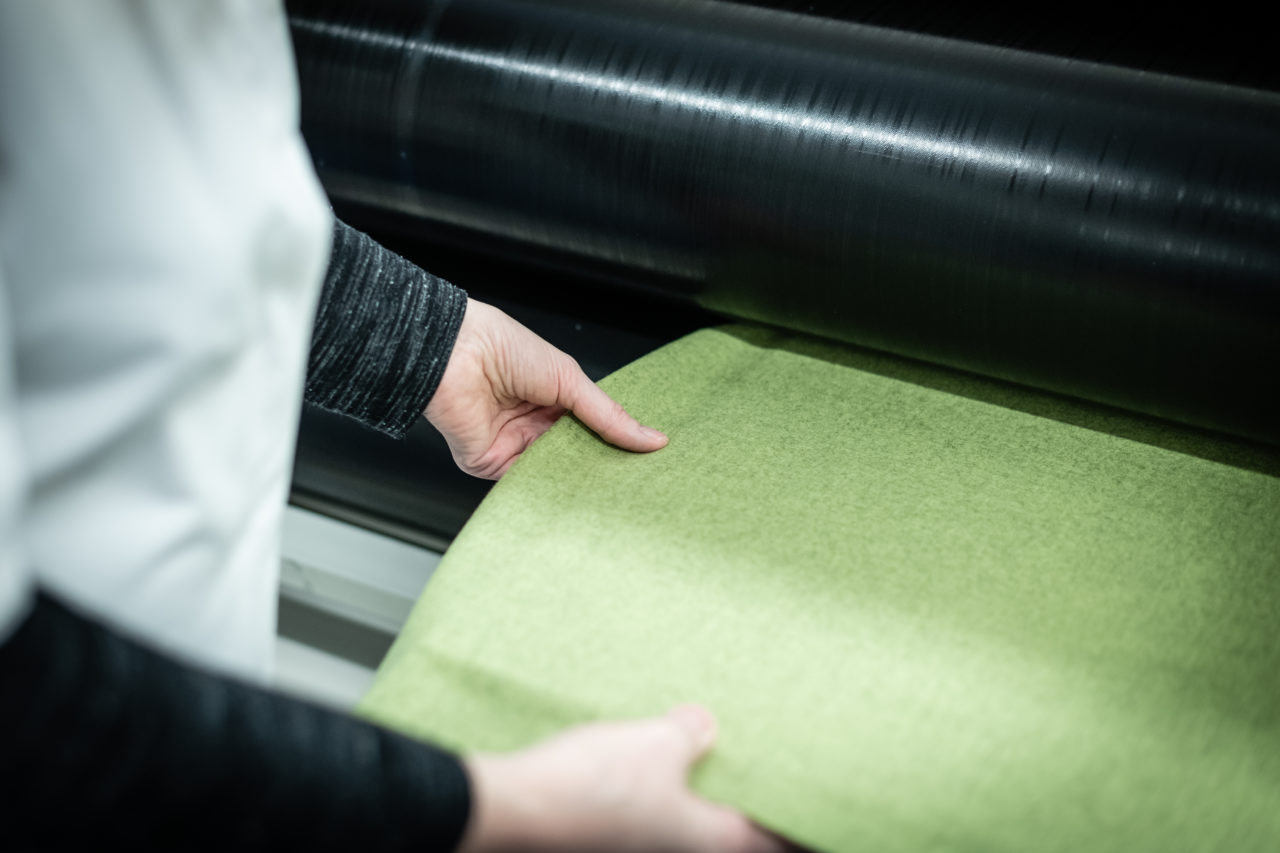 Dry lamination is a technique employed in both automotive and industrial applications to bond two or more flexible substrates without the use of solvent-based adhesives or liquids. The adhesive utilized in this process often comes in roll form, which can have various structures like webs, films, or nets.
Using a roll-to-roll method, dry lamination facilitates quick bonding of different substrates. The bonding between the laminated layers is primarily achieved through thermoplastic adhesives such as polyolefin, polyester, co-polyester, co-polyamides, TPU, and specialty blend polymers.
For this roll-to-roll technique, the production line must be equipped with rollers to accommodate both the film or web and the various substrate layers. The thermoplastic adhesive is placed between these layers, and a laminating calender—with adjustable heat and pressure settings—ensures the materials bond correctly.
Advantages of Dry Lamination with 
Films and Webs:
Efficiency: Roll-to-roll dry lamination streamlines the bonding process, enabling the lamination of multiple layers of material in a single pass and thus reducing procedural steps.
Easy Parameter Adjustability: To achieve optimal bonding results, careful control over temperature, speed, and pressure is vital. Dry lamination machines, equipped with designated heating and cooling zones, top and bottom gap adjustments, and zoned heating controls, provide the needed flexibility in adapting.
Minimal Waste: Thermoplastic adhesives, available in forms such as webs, films, and nets, are supplied as roll goods. This format facilitates easy cutting and lamination, minimizing waste. Both roll-to-roll and cut-piece processing are managed efficiently.
Protechnic: Producer of Thermoplastic Adhesives (Hot Melts)
Protechnic, a renowned French producer of thermoplastic adhesives (hot-melt), with over 50 years of industry experience. Their adhesive products—in the form of webs, films, and nets—are widely used in technical laminates to bond diverse substrates, ranging from nonwovens and textiles to foams and fibers.
Given their versatility, these adhesive materials serve a large spectrum of applications across industries, including automotive, construction, leather, cosmetics, and textiles. Protechnic maintains a close partnership with laminating machine manufacturers,  to offer tailored bonding solutions to its customers.